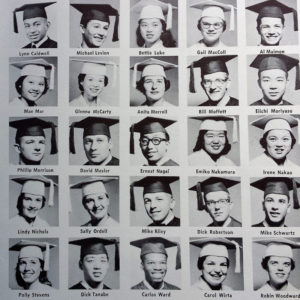 Donating to Garfield's Future Generations
Garfield Golden Grads know that there are many reasons to belong to our organization. But nothing that we do is more important than the scholarships we award each year to deserving Garfield seniors to help them pay for their college expenses.
GGG is proud to say, "It's All About the Kids!"
Most of the scholarship funds that GGG collects each year come from:
1) voluntary scholarship contributions made by individual members, and
2) annual income from named endowment funds awarded for specific purposes.
Anyone can donate any amount to the GGG General Scholarship Fund. Some may wish to include GGG in their estate plan through a direct gift or establishment of an endowment. While you should work with an attorney or estate planner in setting up such a legacy, you may also wish to discuss preliminary matters and options with our GGG Treasurer or President.
If you have other questions about the GGG General Scholarship Fund and program, contact the GGG Treasurer or President. For Contact Information click here.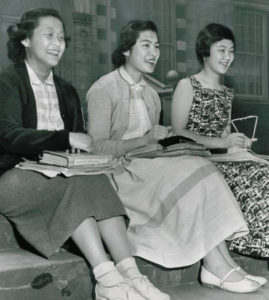 Scholarship Funds Supported by GGG
GGG Scholarships are awarded annually and may be up to $3500 per scholar. Some of the scholarship funds supported by Garfield Golden Grads include:
General Scholarship Fund (Academic)
Fine Arts Scholarship Fund (all of the arts)
Greer/Hanselman/Simmons Scholarship Fund (Vocational)
McNae/Alhadeff/Cook Scholarship Fund (Music)
Laura Maki Seznick Scholarship Fund (Leadership)
Ronald W. Lawrence Scholarship Fund (Educational)
Educational Scholarship Fund
Vocational Scholarship Fund
Donate Today!
Your donation in any amount is always welcome and appreciated. It will help sustain GGG's scholarship support efforts and help ensure that current and future generations of Garfield students can attain quality higher education. Your gift is also tax deductible.
There are two ways to DONATE:
1) Online with PayPal.
2) By filling out the form and sending your check to us by mail.
1) Donate online with PayPal.
Click the button below to donate via credit card on PayPal. Fill out the form and provide the requested information. Follow the PayPal instructions.

2) Donate by Check and mail it to us.
If you prefer to write a check for your donation, click the link below and download the form, then provide the information and mail it to the specified address.
For a Scholarship Fund Donation Form, click here.
Homeless Student Fund / Student Assistance
A separate fund has been established to assist Homeless Garfield Students. For an explanation of the fund and the students it benefits click here.