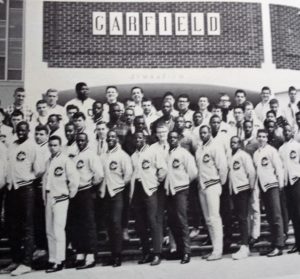 Become a GGG Member!
Create scholarship opportunities for current Garfield students.
Enjoy the memories of your days at James A. Garfield High School.
Receive the twice-yearly newsletter, the Gazette.
Attend the Annual GGG Luncheon held at Garfield High School.
Receive announcements of GGG activities.
Join the fun of being in touch with classmates!
Eligibility
If you attended or graduated from Garfield High School 50 or more years ago you are eligible to be a member of the Garfield Golden Grads. Your spouse or partner is eligible for membership whether or not they attended Garfield. Their name should be listed on the membership form and they must also pay dues.
Garfield faculty members, past and present, and spouses/partners of faculty members are also eligible. They must also pay dues.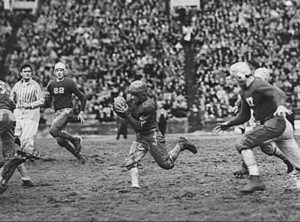 Yearly Dues
Dues are $25.00 per eligible member each year from January 1 to December 31.
One form per member is requested, but couples may include both names on the one form.
Membership Application
There are two ways to apply and pay for your GGG Membership: Online and by Check/Mail.
1. ONLINE APPLICATION and PAYMENT
If paying online, fill out the membership form below and click Next.
2. Pay by CHECK and U.S. MAIL
If paying by check, download and print the Membership Form. Fill it out and send it with your check to:
Garfield Golden Grads
P.O. Box 55065
Seattle, WA 98155-0965