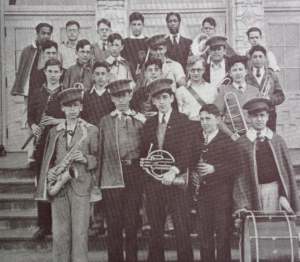 History of the Garfield Golden Grads
Garfield Golden Grads was founded in 1987 by Laura Maki Seznick '37, who was the first Chairman. Other co-founders, also from the class of 1937, were Norman Blye, Vice-Chairman; Ella Hill Dunlap, Recording Secretary; Kazie Yokoyama Sasaki, Treasurer; and Harriet Rickles Siegel, Membership. Harriet served continuously as Membership Secretary until 2010.
Since 1987, many Garfield Grads have served as President of the organization. To view a list of Past Presidents, click here.
Periodically, individual members who have given extraordinary service to the organization have been honored with a "Key Player" award. To view a list of Key Players, click here.
Volunteers
GGG is an All-Volunteer organization. All of the Officers, Board of Directors, Class Representatives, and Committee Chairs, and Members who work so hard on GGG luncheons, publications, meetings, reunions, social activities and website are Volunteers.  Volunteers put in hours, days and often years of effort to fulfill the mission of Garfield Golden Grads.
As Volunteers, we love to keep the memories and traditions of Garfield High School alive.  We work hard to ensure that future generations of graduates enjoy the same pride and pleasure of being a part of Garfield High School history as we do.  Volunteers are the heart of Garfield Golden Grads!
NEW VOLUNTEERS ARE ALWAYS NEEDED AND ALWAYS WELCOME!  If you are interested in becoming a GGG Volunteer, contact a Board Member or your Class Representative.
Current Officers
Executive Committee
Board of Directors
GGG Officers are: President, Vice President, Secretary and Treasurer.  In addition to the Officers, the GGG Executive Committee is made up of numerous other officers and chairs including Membership Secretary, Immediate Past President, Class Representative Liaison and News Coordinator, Historian/Archivist, Gazette Editor, Hall of Fame Committee Chair, Luncheon Committee Chair, Scholarship Committee Chair, Website Manager, and others as determined by the Executive Committee.
For a list of GGG Officers, Executive Committee, and Board of Directors click here.
Class Representatives
Every golden graduating class (50 or more years ago) has a Class Representative who volunteers to act as a liaison between the GGG Board and the members of their respective graduating class. Their duties and responsibilities are wide and varied and include such things as collecting classmate contact information, disseminating information about upcoming reunions and class events, sharing information about GGG events and activities, and more.
For a list of Class Representatives and to find your own Class Representative click here.
Hall of Fame
Garfield High School proudly claims many extraordinary graduates. Of these, some of the most exceptional have been honored by placing their names in the Garfield Hall of Fame. This is done through a nomination and selection process conducted annually.
For a list of Garfield alumni who are in the Hall of Fame click here.
To nominate someone, you must be a current member of Garfield Golden Grads and your nominee must be a Garfield graduate. The nominee does not need to be a GGG member but must have graduated from Garfield at least 50 years ago. To Nominate a Garfield Graduate, click here.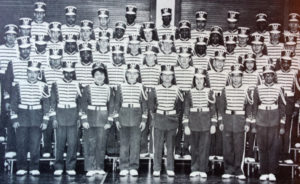 Bylaws of the Garfield Golden Grads
The BYLAWS of GARFIELD GOLDEN GRADS, a 501 (c) (3) non-profit corporation, are currently under revision.
A Bylaws Committee has been formed and charged with the duty of reviewing, revising and rewriting the Bylaws.  When approved, the new Bylaws will be posted on this page.
Please let us know if you have questions about the Bylaws.  Click here to contact us.
James A. Garfield
Our School Namesake
Garfield High School was named in honor of the 20th President of the United States, James Abram Garfield. Assassinated before he completed less than a year as president, he was nonetheless a powerful and influential man whose service to our country is memorable. Born in a log cabin in Ohio, he was also born into poverty as the youngest of five children raised by his widowed mother. Through hard work and perseverance, he became a scholar, a teacher, a college president, a lawyer, a Major General in the Union Army of the Civil War, an eight-term State Representative, a U.S. Senator and eventually the 20th President of our Nation. His dedication to a just and fair society was present in every aspect of his life and career.
To read more about James A. Garfield, click here.