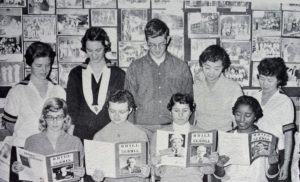 GGG GAZETTE
You must be a Member of Garfield Golden Grads to receive our beautiful publication, the GGG Gazette. The Gazette is published twice a year in April and October and is distributed exclusively to GGG members.
Got a story for the Gazette?   Submit your article, news, book review, or anecdote about Garfield, or send an interesting tidbit, an idea that the editor might be interested in, sports news, and so on. Share the stories and news! The only stipulation is that it must be about Garfield and those who have attended.
For complete Guidelines for submitting news to the GGG Gazette, click here.
Mailing: The Gazette is sent in bulk mail each April and October and will not be forwarded. If you travel, please arrange for someone to receive your Gazette at the address you provide.  You may also choose to receive your Gazette by email. For information about Changing Your Mailing Address, click here.
If you would like to see a sample of some of our previous GGG Gazettes, click below.
Remember, MEMBERS ONLY receive CURRENT issues of the GGG Gazette.
Membership dues must be paid by August 31 to receive the October Gazette.
To download and view the sample April 2015 GGG Gazette, click here.
To download and view the sample October 2015 GGG Gazette, click here.
Reunions, Announcements, Class Events, Class Lists
Your Class Representative is the source of all the information about your Class Reunion, classmates and announcements pertaining to your class. Be sure you have registered your current contact information with your Class Rep. For a complete list of Class Representatives, click here.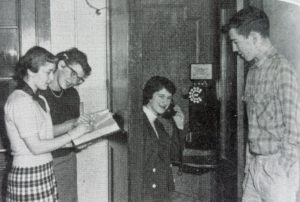 Facebook
Click here to join our Facebook Group! Join today and tell other Garfield Golden Grads members to join as well, so we can share our stories.

Website Updates
Website updates are made semi-annually or as determined by the Web Manager. Updates include change of Officers and Chairs; change of Class Reps and other contacts; additions to Hall of Fame and other lists; addition or replacement of photos; and revisions to documents and forms. To contact the Web Manager, Mary Jane Baetz, click here.